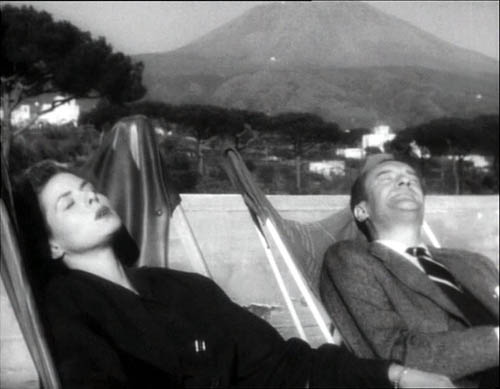 An estranged couple tries different distractions to avoid facing their marriage problems while on a tour through and around Naples.
A very "constructed" film, which makes it interesting, but I couldn't relate enough to the situation the couple was in. At some point she says out that she really regrets that she didn't want to have children. In the opening scene in the car they mention that it's a shame that xx and xx couldn't come along - which I assumed were their children. I suppose that this false trail was dropped on purpose, but maybe I missed something.
Some beautiful shots of sculptures, especially the scene where the camera travels around the huge marble hero/god (?) revealing the stones that he carries hidden in his back hand.